Friday Blog Series 3: Be Clean – Go Green
Recycle the present to save the future.
In the UK, we throw away 13 billion steel cans every year – Stacked on top of each other, you could make 3 piles of cans that would reach to the moon!
This week's tip is all about recycling, why it is important and how to do it properly.
There is only one earth, once we use up all of its resources, they will be gone forever. Recycling means less environmental damage as it saves energy, reduces GHGs and stops water and land pollution due to landfill.
There are many ways you can recycle properly such as:
· Flatten materials – you'll have more space in your recycling bin and this makes transporting recycling more efficient – another win for the environment.
· Clean your containers before you bin them as contaminated ones cannot be used – remember remove any plastic film.
· Take unwanted clothes to your nearest clothing recycling bank/bin.
· Take used/unwanted batteries to your nearest batteries collection box – these can usually be found in supermarkets.
· Recycle water – before letting your used water go down the drain you can find ways to re-use it around your home such as watering your plants.
Let us know in the comments any tricks you have for recycling too!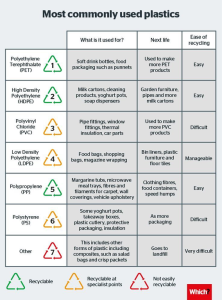 #Carbonbit #Recycle #Sustainability #Clean #Green #Environment #circulareconomy #recycle #reuse #repurpose