I thought it would be a good time to share some tips on how you can stay both ethical and green over Easter!
Choose Fairtrade Easter eggs!
I love to receive a chocolate egg at Easter, so why not make it a Fairtrade Easter Egg?
According to the Fairtrade Foundation "Fairtrade chocolate makes a real difference to the lives and futures, of over 179,800 farmers in the developing nations." Choosing Fairtrade Easter Eggs is a great way to support cocoa farmers, helping them to earn enough to feed their families and meet basic needs. Cocoa farmers directly face the effects of climate change due to drastically changing weather conditions, many farmers deal with crop failure – a big threat to their business.
Recycle your egg packaging!
In recent years many companies have reduced the amount of packaging for Easter eggs, to be more sustainable. Thorntons reduced packaging by 22% (this is equal to 73 tonnes of packaging waste!), Nestle reduced packaging by 30% and Cadburys reduced theirs by 78% – saving 202 tonnes of plastic!
This year do your part and make sure to recycle what you can from your chocolate egg boxes!
Cardboard: remove any plastic windows, fold down and recycle with paper and card.
Foil is widely recyclable so munch, scrunch and recycle
I hope these tips help you to celebrate sustainably and ethically this year!
Wishing you a happy Easter!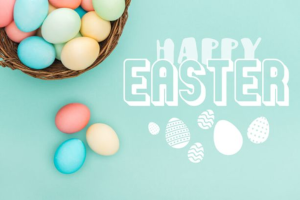 #Carbonbit #Easter #Green #sustainability #recycle