Carbonbit Sustainability Roadmap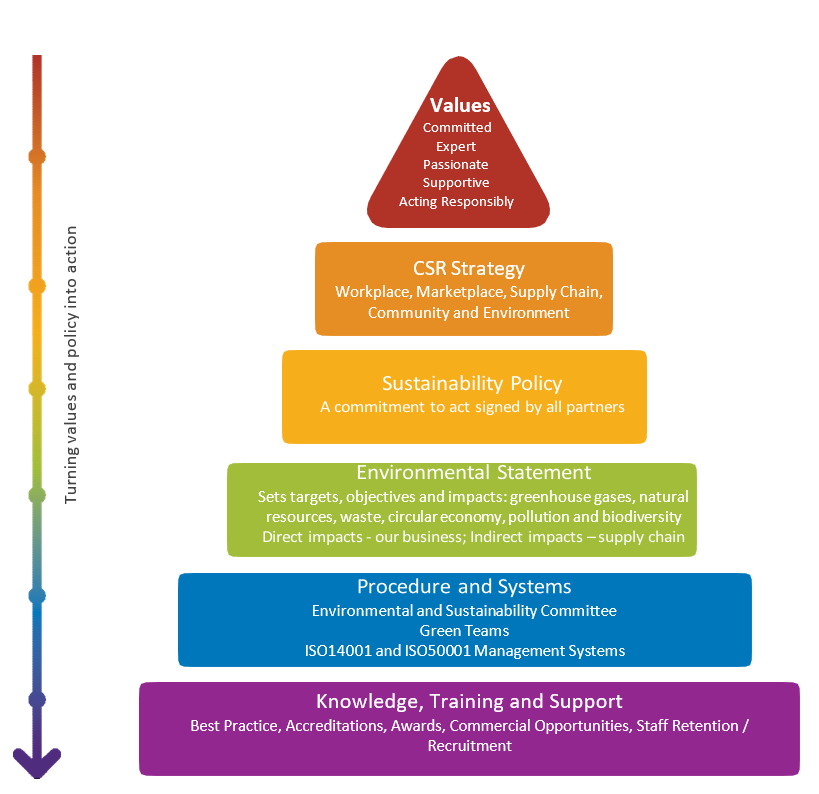 Your Sustainability Roadmap with us starts with understanding your corporate sustainability values, risks, opportunities and ambition. Then we develop your Roadmap to keep you compliant, implement sustainability best practice routines and processes and deliver projects to mitigate your impact on climate change.
We say it is a journey because whilst we like quick, cost effective wins, the reality is that environmental sustainability is not a one-off task, it is a continual process. Continual measurement, compliance, improvement, opportunity and risk.
So we make your sustainability journey one that benefits your organisation at all stages. Quantifiable benefits that raise and enhance your profile, help retain and recruit staff, save money and reduce risk.