Environmental Impact Assessments For Your Project
(EIAs)
Compliant with Directive 2011/92/EU
Specialist environmental guidance
Services driven by project type
Full project lifecycle support
An Environmental Impact Assessment (EIA) evaluates the likely environmental implications of a proposed project or development. The assessment considers inter-related socio-economic, cultural, and human-health impacts, as well as the effects on the environment. Both beneficial and adverse impacts will be assessed.
EIAs are a decision support tool providing information and advice around the likely impacts of public and private projects. This advice is given to the decision-maker of the project and helps them decide whether the proposed development should go ahead.
The 4 Stages of The EIA Process
The screening takes place to determine which projects/developments require a full or partial impact assessment.

Scoping identifies which potential impacts are relevant to assess.

Assessment and evaluation of the impacts, and development of some alternatives.

Reporting the Environmental Impact Statement (EIS) or EIA report.
Key Terms Worth Understanding
Environmental Impact Assessments (EIA) are the total process of assessing the environmental impact of a development project.

An Environmental Statement (ES) is the written material submitted to the local planning authority to fulfil the EIA regulations.
The EIA Regulations Define Two Schedules of Developments:
Schedule 1 projects – these are projects where an EIA must always be carried out, this is because they always have environmental implications (e.g., roads, power plants, chemical works)
Schedule 2 projects – these are projects where an EIA must be carried out if the development is likely to significantly impact the environment. This could be down to the size of the project, the location, or the nature of the proposed development. (e.g., wastewater treatment plants, holiday villages, golf courses, infrastructure projects, etc.)- subject to thresholds or sensitive area categorisation.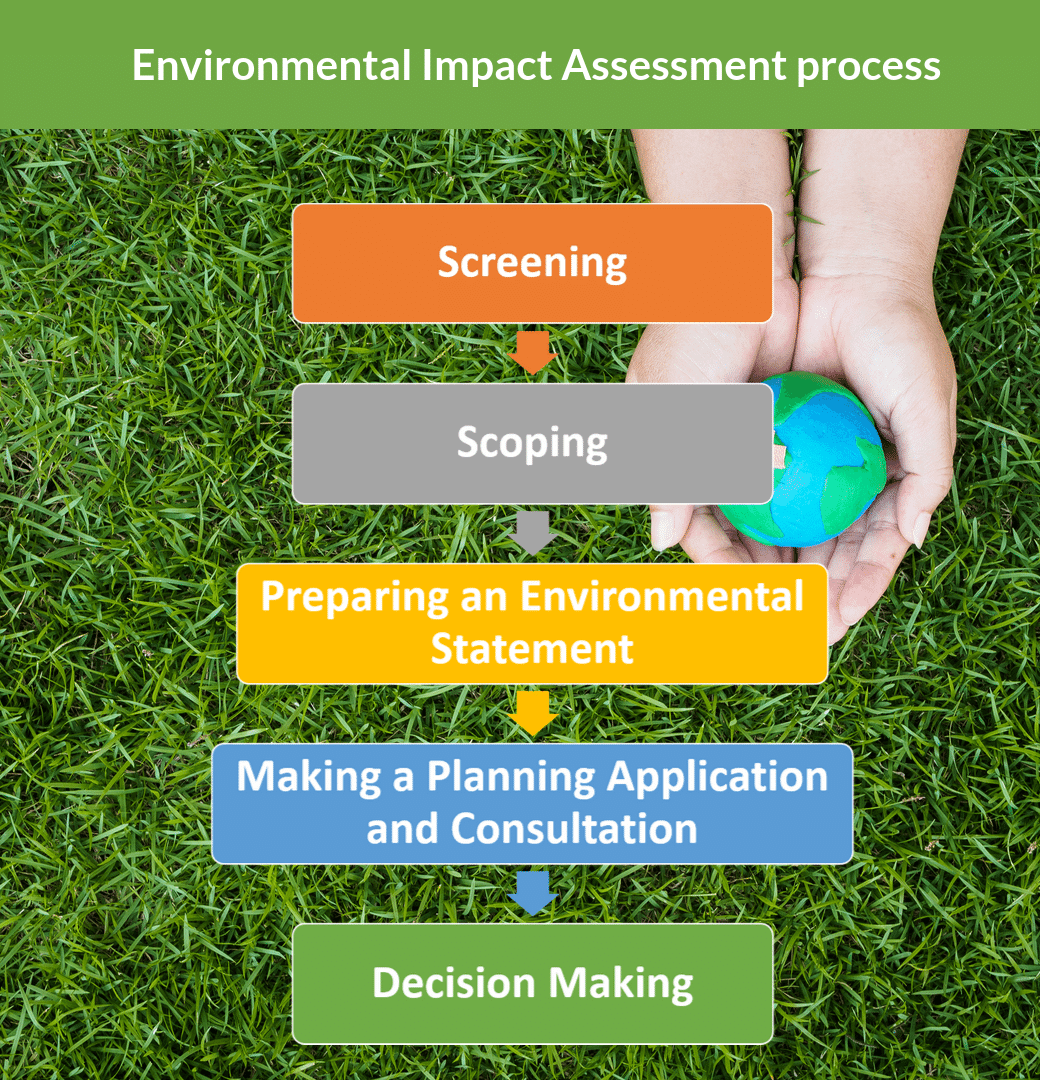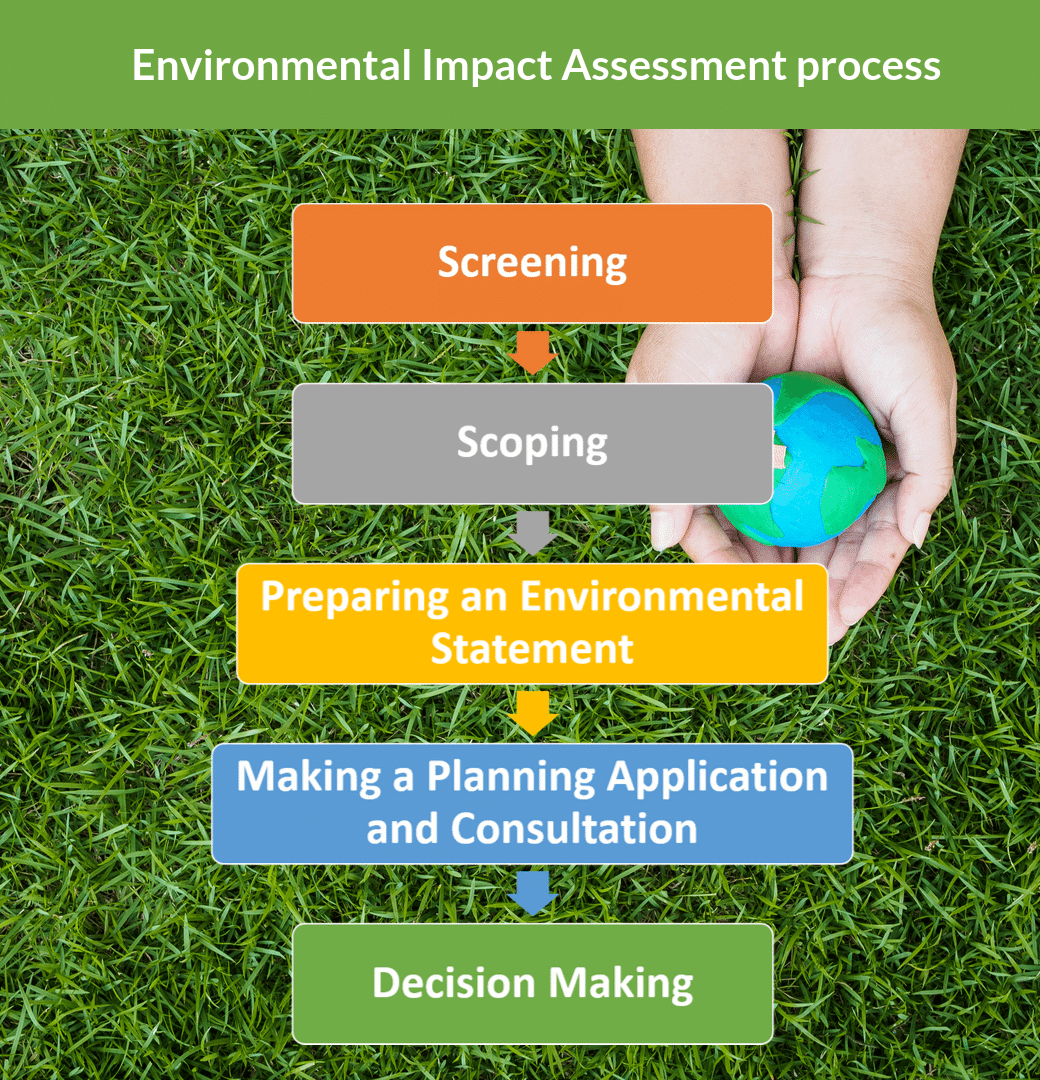 Why Choose Carbonbit?
Our team of EIA consultants will work directly with you, our client, to look at your proposed development and advise on likely effects on the environment. Carbonbit's Chartered Environmentalists and Chartered Energy Managers will assess the impacts of your project or development and recommend appropriate changes. Our experienced and actively engaged staff will help you assess and minimise the impacts of your project / activities.
Contact us to discuss your requirements and how we can help you.
The team is also well versed in multi-disciplinary assessment and preparation of licensing documentation and can help on the following:
Site characterisation

Environmental baseline assessments

Field studies / Ecology surveys

Environmental impact statement (EIS)

Environmental and social impact assessment (ESIA)

Environmental, social, and health impact assessment (ESHIA)

Strategic environmental assessment (SEA)

Environmental statements

Environmental appraisals

Environmental policy development

Environmental mitigation and adaptation